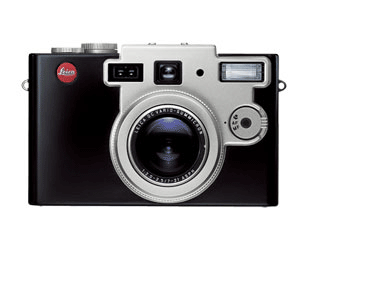 "What does the LEICA DIGILUX 1 have in common with the LEICA I of 1925? With its outstanding optical quality, high speed and mobility, the first Leica soon became a successful reportage camera. Outstanding optical quality, high speed and mobility are also the characteristics of the digital reportage camera LEICA DIGILUX 1.
Classic elements of design and operating convenience make the LEICA DIGILUX 1 a synthesis of experience and innovation. It is an extraordinary, fast and easy-to-use digital camera with outstanding imaging quality that gives photographers a great many new creative possibilities.
And that, above all and in every respect, makes it a typical Leica."


AUTO, ISO 100, 200, 400


30 cm / 12 in in the Macro-mode; 6 cm (23/8 in) with the wide-angle setting ;20 cm (77/8 in) with the Telephoto setting


Fully automatic (AUTO), Programm (P), Aperture-priority (A), Shutter speed-priority (T), Manuell exposure setting (m)


8 s – 1/1000 s


3,8 images/second; max. 4 imgages in series in FINE, max. 8 images in series in STANDARD setting
...and many more highlights. Want. One. Must go.
www.leica-camera.com/digitalekameras/digilux1/index_e.html