Very nice comparison of two metaphysical disciplines: The theologean about the philosopher: Philosophy is like sitting in an absolutly dark room, being blindfolded and searching a black cat which does not exist. Philosopher about theology: Theology is like sitting in an absolutly dark room, being blindfolded, searching a black cat which does not exist and screaming 'Hey, i got it!'. Nice bonmot found in
Die Zeit
. They also feature different recent opinions on bioethics, an issue the broad german public is finally picking up.
If
Hannes Wallnöfer
isn't busy accumulating a fortune as imode-handset-dummy dealer, he's comparing faces he's seeing in the streets with those i-mode pictures of the
most sought after aum-assassins
(Hirata is a tall person), using the integrated 110 emergency link to annoy the police. Basically, he's in
Tokyo
.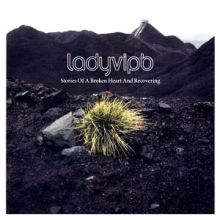 The
Soundstation
always makes me feel better. Reason for that: ladyvipb's "Stories Of A Broken Heart And Recovering" (
nuphonic
records, click
here
to listen). Chateau Flight's new album 'Puzzle' (
Versatile
records) definitly keeps what the EP promised. 'Rituel' is one of the best tracks i heard recently (click
here
to listen). Finally i also got the re-release of the Dubtribe Sound System single 'If You're Not Coming Back To Me', as well as Freedom Satellite's 'Soul Samba' maxi and a nice Raw Deal remix of the Xaver Fisher Trio track 'Follow Me'. Last week
Matthew Herbert
s new album Bodily Functions arrived, and The Audience ( All percussion up to 4' 12" taken from the random contents of dani's bag on the day of composition...) keeps getting better every time. All together puts me in a really nice mood...
beyond [scalability] – the ability to grow networks to infinite size. beyond [availability] – a remarkable new architecture that brings voice-grade reliability to service providers' datacom networks for the first time. beyond [new economics] – breakthrough cost savings and revenue generation abilities that are key to making networks profitable again.
Nearly too much of a hype, but definitly a company to watch:
Caspian
Networks and their new approach on routing.
Just found on
Matthew Herbert
s Site: RIEKO AKATSUKA Rieko Akatsuka is a Japanese artist at Goldsmiths College, London. Choosing to work with computer hardware, she has constructed a city out of motherboards and computer parts. The work deals with our preoccupation and reliance on computer technology and its impact on urban and social structures: the city as black-box. High-speed information transmission and the disappearance of local time and physical space. One of the motherboards is a fully-functioning computer, the monitor displaying the manipulated images seen here. Computer city. Computer control.
View some of the work
.
WE WISH TO INFORM YOU THAT TOMORROW WE WILL BE KILLED ALONG WITH OUR FAMILIES. Book by Philip Gourevitch (
read chapter one
on the
NYTimes
' Booksite).